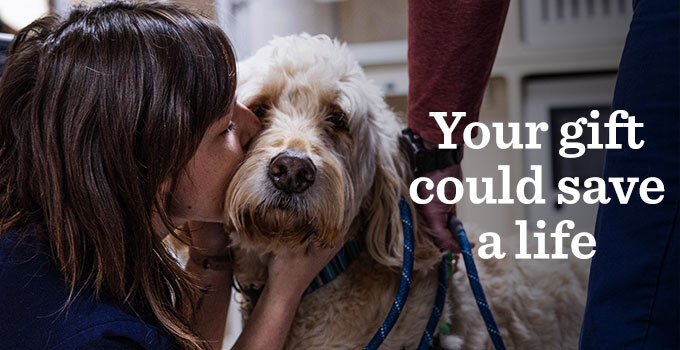 Your donation to DoveLewis cares for injured lost pets and wildlife, treats the pets of low-income families, and puts the right tools and technology in the hands of the experts at DoveLewis.
DoveLewis is a 501(c)(3) nonprofit organization, and contributions are tax-deductible to the fullest extent allowed by law. Thank you!
Need assistance in making your gift? Give the development team a call at 971-255-5918 or email our development team.